Apple's press event for the iPhone 6 concluded a few hours ago, and it was a whirlwind event, There has been SO MUCH said before this event about what it would be, could be, should be, so much speculation and rumor, and months of talk. That said, I don't want to wax on about every detail. Instead, I figure the real data, raw and concise is the best way to summarize.
What was announced:
iPhone 6 - 4.7"
16GB for $199, 64GB for $299, 128GB $399
Space Gray, Silver, Gold
AT&T, Sprint, Verizon
T-Mobile Contract Free $649
16GB for $299, 64GB for $399, 128GB $499
Space Gray, Silver, Gold
AT&T, Sprint, Verizon
T-Mobile Contract Free $749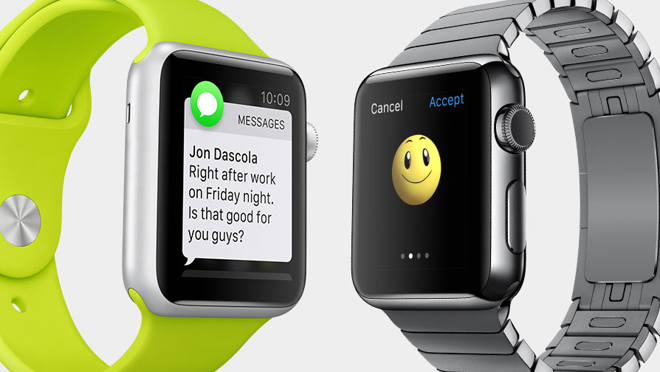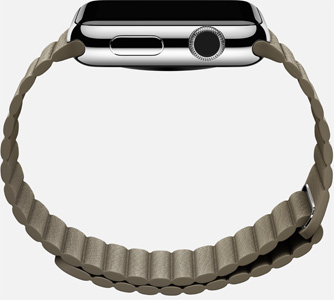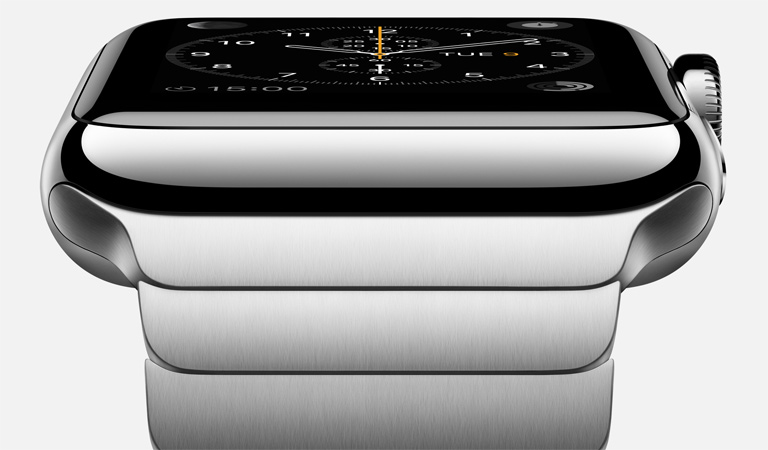 It's not called the iWatch, it's called Apple Watch. Apple is positioning its first new major product since 2010 as a fashion accessory, a communication tool, a fitness tracker, and a method of payment, among other things. As rumored, it's going to come in a lot of different models: There are two sizes, and six different straps created by Apple itself. There's a sports band, a leather loop that uses magnets for fastening, and a second leather model that uses a metal clasp, among others.

"Apple Watch is the most personal device we've ever created," Tim Cook says. It's a precise, customizable timepiece accurate to within 50 milliseconds. It lets you communicate directly from your wrist, monitors your health and fitness, and is designed to work seamlessly with the iPhone. It has a touchscreen that can tell the difference between a tap and a long press, which access contextual menus. Apple Watch also has health monitoring features: it measures your daily activity, including steps taken and heart rate. And it charges inductively. But it's not a standalone device: you need an iPhone to make it work. Cook says it has lots of features that weren't even covered in detail today, including controlling your Apple TV, serving as a viewfinder for your iPhone camera, and acting as a walkie-talkie. One feature we know nothing about: battery life. Cook didn't say anything about it.
That said, there is SO MUCH to this watch and what is can do, you almost can't put it all in words. The Verge has an amazing breakdown:
The Digital Crown interface
The key to the interface is the watch's side-mounted dial, or "crown," which you might want imagine as a reimagined iPod clickwheel. Turning the crown does things like zoom in and out of maps and scroll through messages. Pushing it returns you to the device's home screen. The interface is designed to minimize the hassle of using a small screen – the included messaging app lets you respond using canned replies or spoken ones that you dictate, and the communication system gets its own little dedicated button under the crown. Beyond that, the interface will also differentiate between taps and hard presses, giving users more options for interaction but departing from Apple's normal touch system.
The communication button
Prepare to feel like Dick Tracy, because Apple wants you talking on its watch. The app lets you access a list of favorite people, and you can tap on their faces to communicate with them via a phone call or a new messaging app that lets you send drawings back and forth. It's separate from the messages app, which has some bold new features of its own: one lets you send animated emoji to your friends, and you can change the emoji's faces by moving them with your fingers.
A true health and fitness device
Apple Watch includes a fitness app that monitors your activity throughout your day, and a workout app that lets you set specific goals for workouts like cycling and running. The apps show you summaries of your fitness and workout data and shares it with the iPhone's Health app, where it can be accessed by third-party fitness apps.
Two sizes and a lot of bands
While Google is shopping out Android Wear to different manufacturers, Apple is trying to build a whole line of smartwatches on its own. The Apple Watch comes in two sizes, both rounded metal squares, and three finishes, including the "Apple Watch Edition" in 18-karat gold. Beyond that, it's got six different kinds of swappable band, made of everything from leather to plastic to stainless steel. If it's like other popular Apple products, the watch will also create a thriving market for third-party accessories, so get ready for a lot of customization.
$349, available early next year
Apple Watch goes on sale early next year for $349 at the low end. "And it is worth the wait," Cook said. Until then, we're also waiting for any details on battery life and potential wireless connectivity, as well as a full list of prices.
Gone are the days of searching for your wallet. The wasted moments finding the right card. The swiping and waiting. Now payments happen with a single touch.
Apple Pay will change how you pay with breakthrough contactless payment technology and unique security features built right into the devices you have with you every day. So you can use your iPhone 6 or Apple Watch to pay in an easy, secure, and private way.
From the iPhone,One touch to pay with Touch ID. Now paying in stores happens in one natural motion — there's no need to open an app or even wake your display thanks to the innovative Near Field Communication antenna in iPhone 6. To pay, just hold your iPhone near the contactless reader with your finger on Touch ID. You don't even have to look at the screen to know your payment information was successfully sent. A subtle vibration and beep lets you know. From the Apple Watch, Double-click to pay and go.You can pay with Apple Watch — just double-click the button below the Digital Crown and hold the face of your Apple Watch near the contactless reader. A gentle pulse and beep confirm that your payment information was sent.